Quest 1.0 Adjustable Bed
Enjoy simple sophistication with a wired remote to raise and lower your headrest. Quest 1.0 is fully equipped with silent−drive motors and energy−efficient technology, delivered to you at an attractive price point.
Regular price
$799.00
Regular price
Sale price
$799.00
Sale
Sold out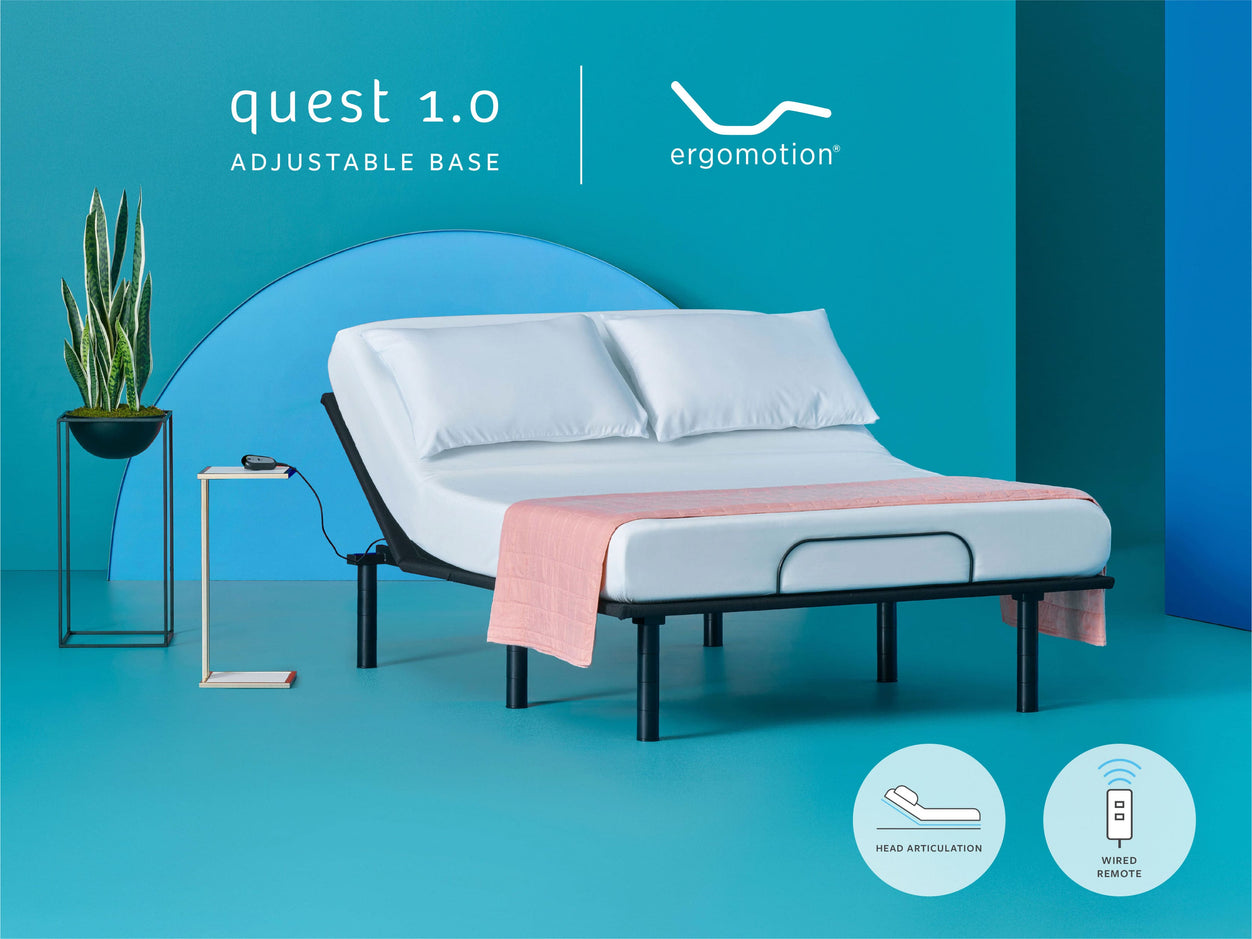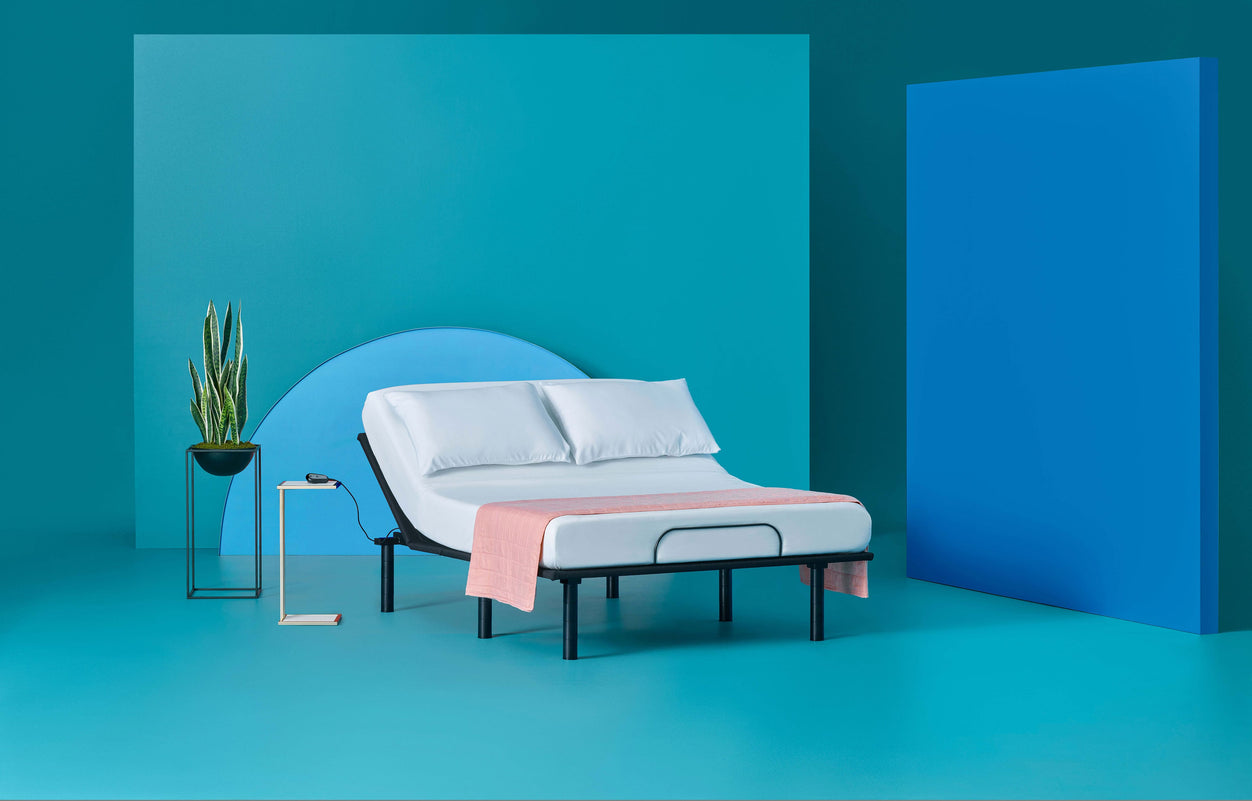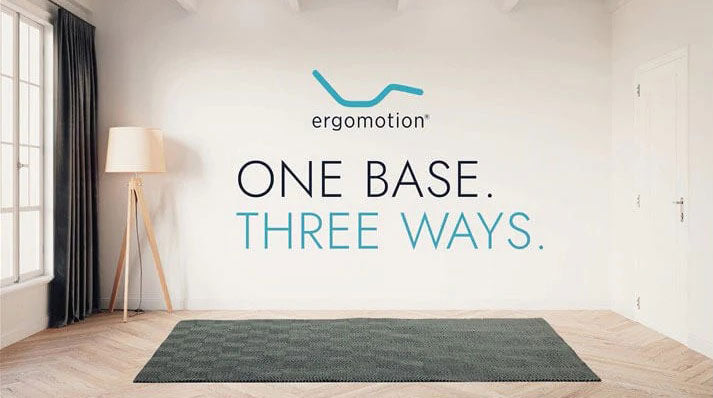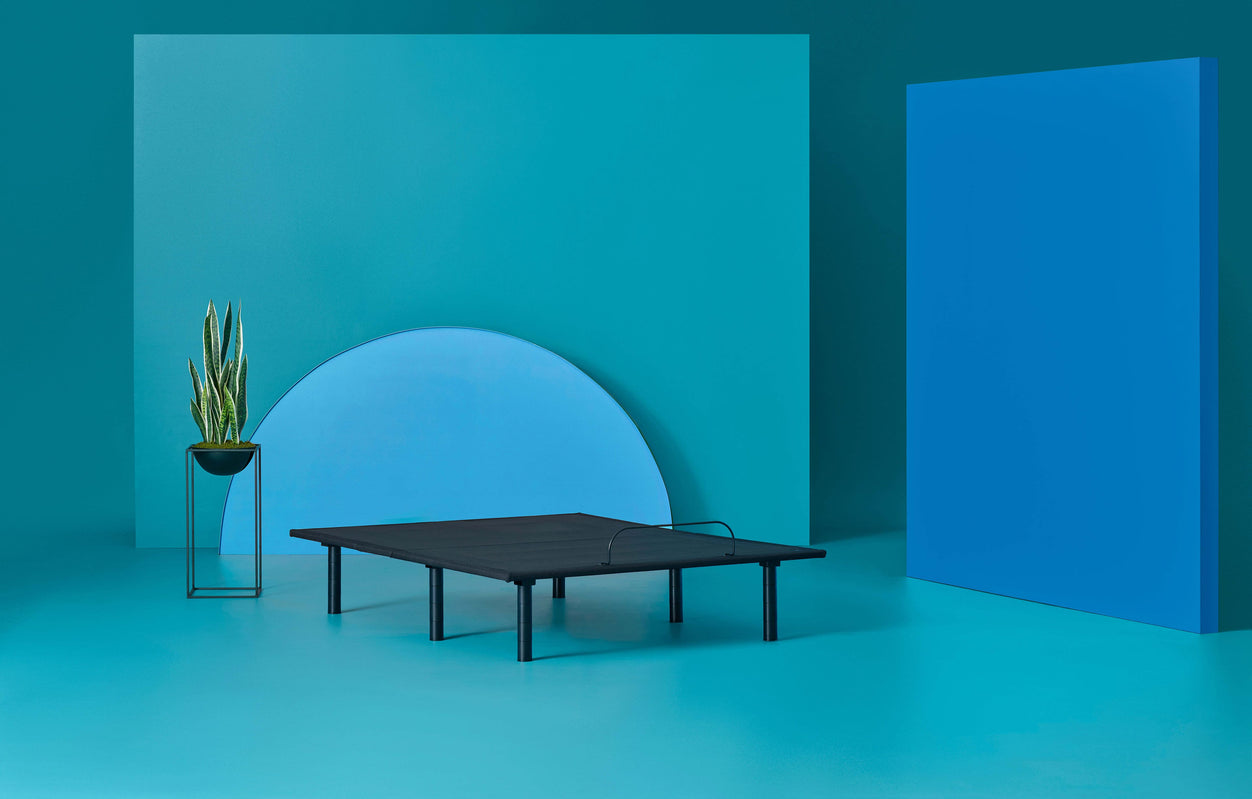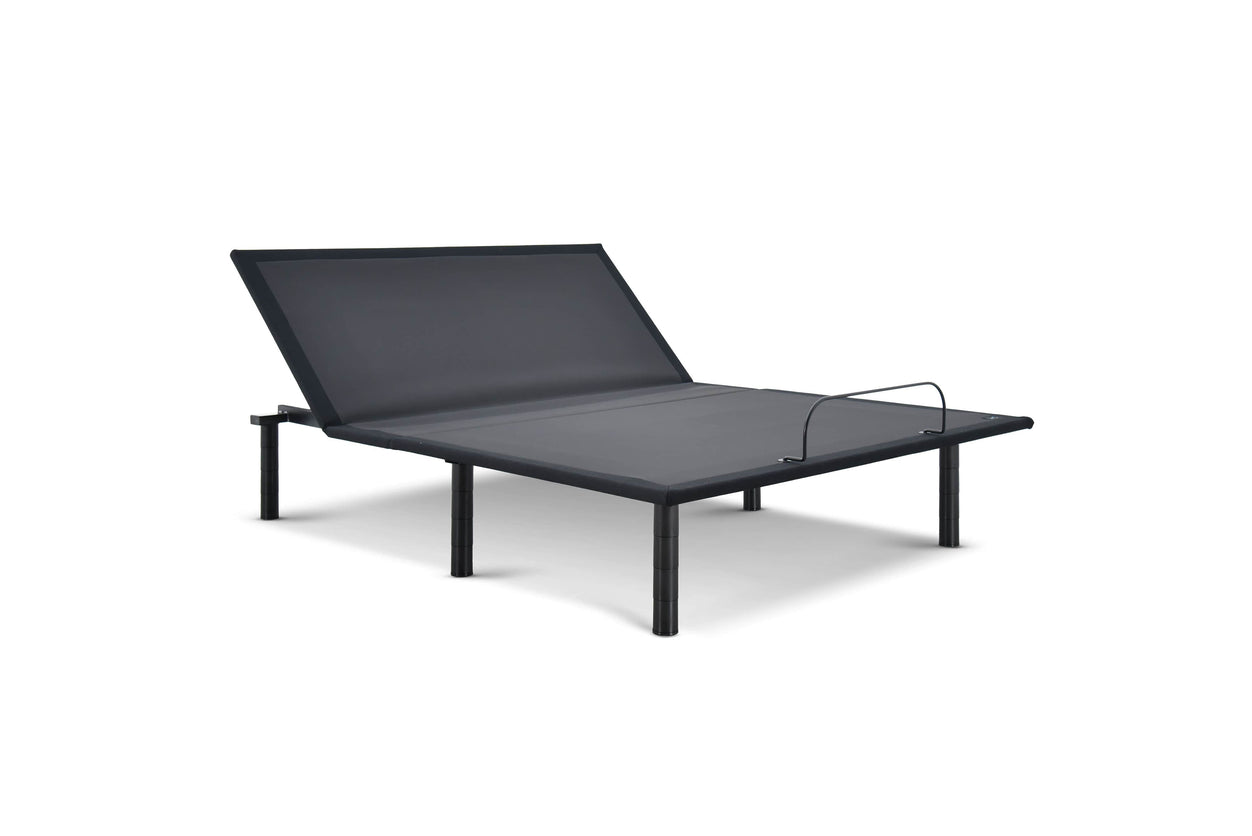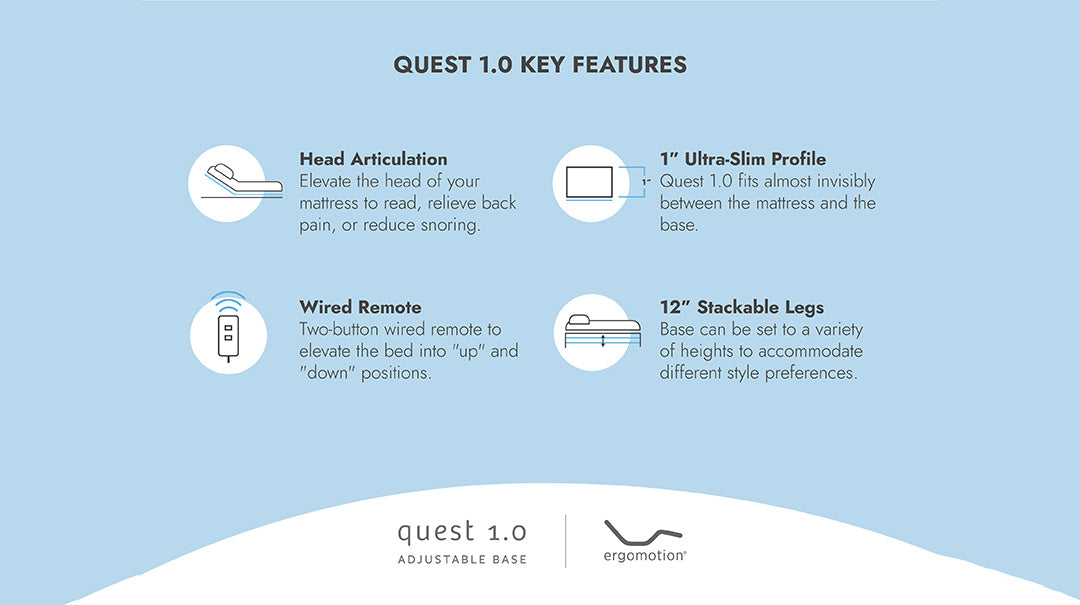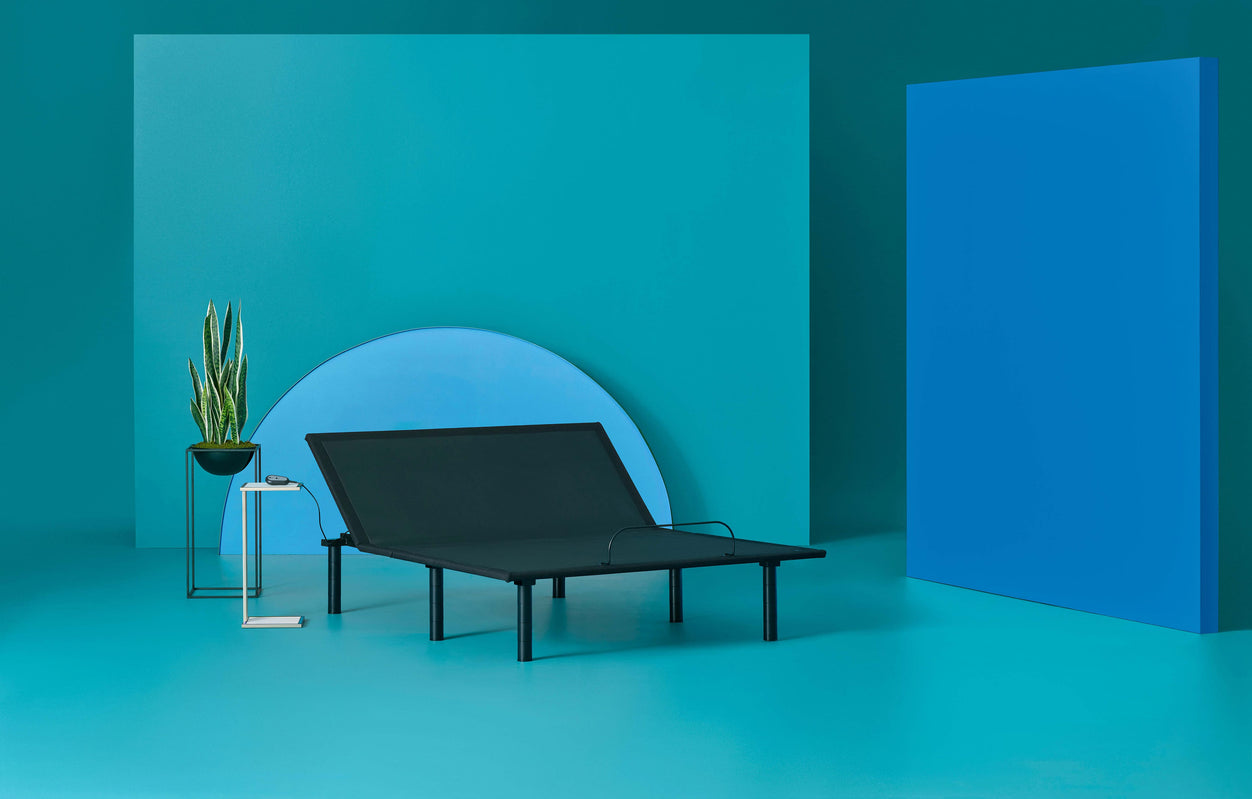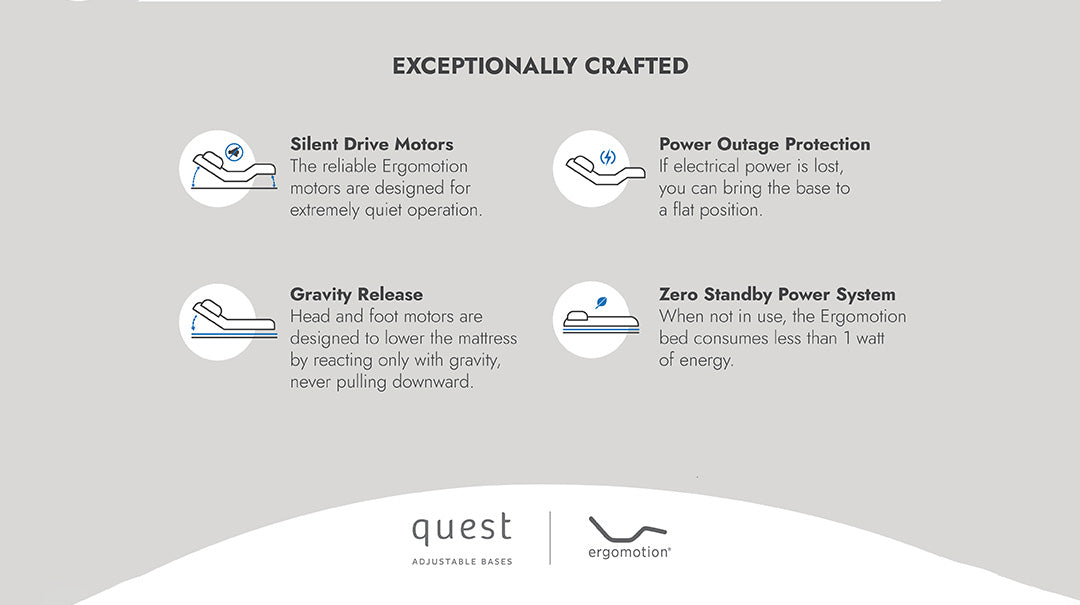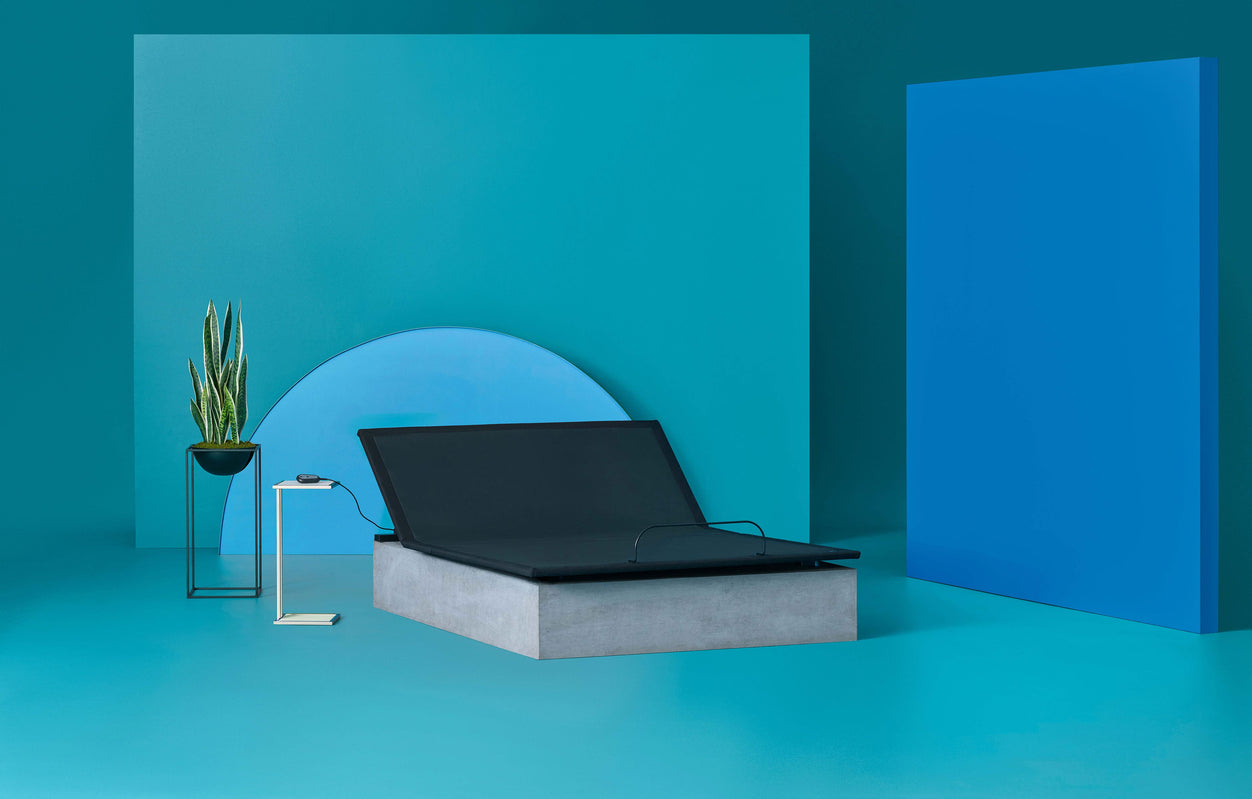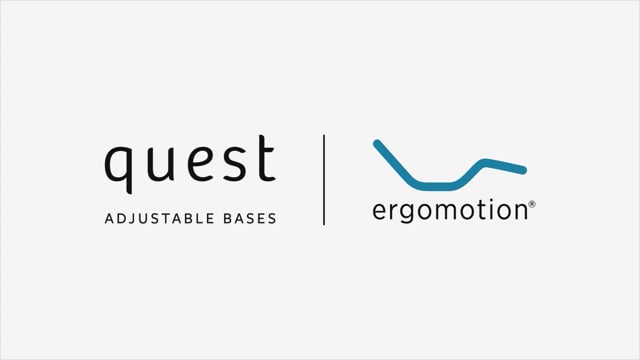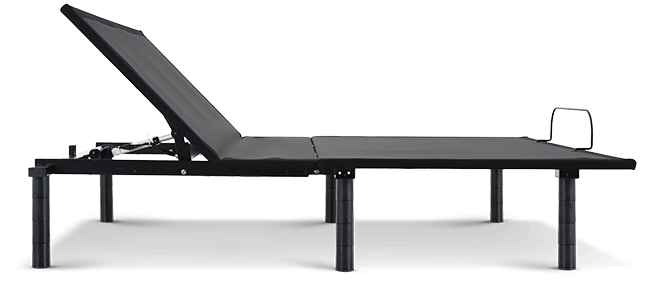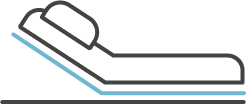 Head Articulation
Quest 1.0 offers the flexibility to elevate the head of your adjustable bedframe to read, watch television, relieve back pain, reduce snoring, and meditate in your own relaxation zone.
Gravity Release
The Quest 1.0 adjustable bedframe features a slow and controlled return to the flat position with the click of a button.
12" Stackable Legs
The base can be set to a variety of heights to accommodate different style preferences or allow for under-bed storage.
Wired Remote
Two-button wired remote offers supreme ease of operation — one for "up," and another for "down."
Quest 1.0 Adjustable Bed
Core benefits of Quest 1.0